Arcade Games - Free Slots Games sorted by Popularity
Play these Flash or HTML5 based online slot machine games provided by Arcade Games at Top Free Slots. No download required to play the games - just click on the image and wait for the game to be loaded in your browser window. You can play all these Arcade Games for free or try your luck for real money at recommended online casinos. You can play multiple slots games developed by the leading gaming software providers. These slots that offer high payout, exciting bonus features, and wild and scatter symbols to ensure multiple winning combinations and exciting wins, almost on every spin.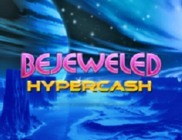 Bejeweled Hypercash (JackpotJoy Arcade Games) - Preview Image
Watch Bejeweled gems turn into big money wins with this new cascading slot! Keep your eyes out for Lightning Hypercubes that will create devastating explosions and even more win opportunities.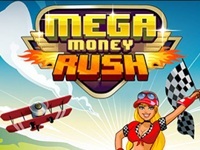 Mega Money Rush (Microgaming Arcade Games) - Preview Image
Enjoy a fast paced retro racing game where your skills have a degree of influence on your potential winnings! Progress by collecting XP and open new levels with exciting racing themes. While the Road Rush awards you with up to 1,000x your stake, the last level called Star Blaze brings staggering 8,000x your stake.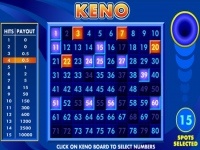 Keno MGS (Microgaming Arcade Games) - Preview Image
Keno game uses a large board marked with the numbers 1 to 80. In a basket are balls also numbered 1 to 80. Twenty balls are drawn at random. The objective of the game is to predict the numbers of the twenty balls drawn. You may choose to bet on up to 15 of the 80 numbers on the board in each play. The Payout Table is dependent on how many numbers you selected on the Keno board. You will be paid out according to the number of matches made. Play this popular Microgaming Keno game for free, presented by All Slots Casino.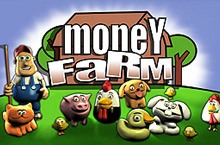 Money Farm (GameArt Arcade Games) - Preview Image
Money Farm is a new scratchcard game featuring 3D farm residents - pigs, chickens, rabbits, cats and dogs, and... the farmer. Match 3 farm animals of the same type out of 6 and win your cash prize from 1x up to incredible 5,000x times your bet. Try it now for free.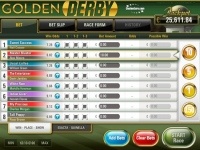 Golden Derby (Net Entertainment Arcade Games) - Preview Image
Golden Derby is a horse racing game where you place multiple bets on each race of 8 horses. There are WIN, PLACE, SHOW, EXACTA and QUINELLA Bets on single horse or two horses.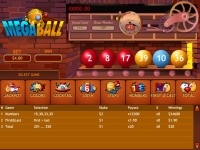 Megaball (Playtech Arcade Games) - Preview Image
In Megaball you can play 8 games at once - it's a good mix of lottery, bingo and table games that require skill and luck to win. Every minute six balls of 3 possible colors are drawn to determine the combinations. You can bet on different outcomes using multiple (8) betting options, each of them has it's own winning strategy. The bets can be combined. In the first game you can win a minimum progressive jackpot of $20,000, other games allow betting on colors, numbers, totals and more. Guess 4 numbers to win up to 12,300 coins jackpot. Play this free Flash Megaball game from Europa Casino.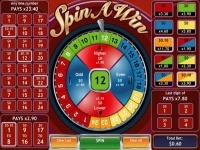 Spin A Win (Playtech Arcade Games) - Preview Image
Spin A Win is a game that is most similar to roulette but has 24 digits (1 to 24) on the wheel, 4 different colors instead of 2 and spinning wheel (no balls). Moreover, you have more flexible betting options - bet on numbers and extra 21 options to bet on each spin. The goal of the game is predicting where the wheel stops. You can bet on the exact number, Range, Colors, Last digit, Odd/Even, Higher/Lower then previous value. Play this free Flash-based game of luck and skill.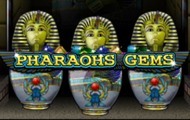 Pharaohs Gems (Microgaming Arcade Games) - Preview Image
This is a great instant scratch slot with 3 bonus games. Pharaohs Gems is just as addictive but a whole lot more entertaining. You will be able to hang around a long time until Pharaoh purveys their pleasure.

Keno (Playtech Arcade Games) - Preview Image
Keno is an ancient Chinese lottery-type game that is very popular today because of it's ease of play. Select from 2 up to 10 numbers on the Keno table. The payouts (winnings) depend on how many numbers you select. You can play one round or a five-round series. When you press Play button, 20 numbers are drawn. If you have a sufficient amount of winning numbers, you are paid according to the winnings table. Play this Flash-based Keno game from USA casino now - it's free.

Pink Panther Scratch (Playtech Arcade Games) - Preview Image
Find 3 Pink Panther, 3 Inspector Clouseau or 3 Little Man symbols anywhere on a 3x3 grid to win various cash prizes. Scratching a winning combination plays a symbol winning animation on the card and wins a cash prize. 3 Pink Panthers wins up to 15,000 times your total bet!

Cops and Robbers (Microgaming Arcade Games) - Preview Image
Many of us played the game of Cops and Robbers when we were children. Despite the fact that the dream has not come true, every gambler can relive those times by playing this Microgaming slot. If you get lucky, you'll empty the safe deposit box and take a solid sum of money. Play this fantastic free game and lots of thrill and excitement are guaranteed.

Jackpot Darts (Playtech Arcade Games) - Preview Image
In Jackpot Darts game players place multiple bets on where the 3 dart throws will hit. In real money game you can win a large progressive jackpot of at least $25,000 - If all three darts hit a bullseye or outer bull, you win the Progressive Jackpot. You can place up to five bets per game round. The dartboard consists of the single ring, the double ring, the treble ring, the outer bull and the bullseye. Bullseye is the center of the dartboard, it is worth 50 points. Other sectors bring smaller wins. Play this free arcade game from USA online casino now.

Play Your Cards Right (JackpotJoy Arcade Games) - Preview Image
Now you can play the classic TV game show for an instant win cash prize! The game is easy to learn, and incredibly exciting. Guess the cards right and progress to the next level to win a juicy bonus.

Football Mania (Playtech Arcade Games) - Preview Image
In Football Mania Scratch card game you need to match the Prize symbol on the football to any of the 6 symbols on the scratch card. If one of the symbols on the scratch card is identical to the symbol on the football you win a cash prize, up to huge 10,000 times your bet.

Punisher War Zone Scratch (Playtech Arcade Games) - Preview Image
Punisher War Zone Scratch card: find 3 identical symbols or a Skull bonus icon anywhere on the grid to win one of the 6 cash prizes or to enter the Skull Bonus round. The paytable prizes can be one of the following: 1, 2, 10, 20, 50 or 1,000 times your bet on your current scratch card.

Derby Day (Playtech Arcade Games) - Preview Image
Derby Day is a popular horse betting game with virtual horses and a variety of betting options. You can bet on winner, make Exacta bets, bet on first 2 or 3 places and more. Payouts are calculated according to horse point amounts, going and weather. On the left, there is a list of horses participating in the upcoming race with their "points" that reflects the probability of winning. The higher the points , the higher the probability of a win for the horse and the lower the payout for that horse. Start the race right now - play this free horse betting game from USA casino.

Pop Bingo (Playtech Arcade Games) - Preview Image
Pop Bingo is a simple 90-ball Bingo game presented by USA online casino. Players place their bets and review the Bingo card. Players can choose a new card if they want. When youclick start the machine starts to draw balls. You win according to the number of balls required to fill your card - see winning table at the top of the screen. Play this free bingo game now to give it a try.

Genie Hi Lo (Playtech Arcade Games) - Preview Image
Genie's Hi/Lo is an arcade game where players need to predict the next card - whether it will be higher or lower then the previous one, or bet on the color of the next card. On each round of betting you can Cash Out your winnings and end the game or Continue and bet the winning amount. Important note: In Genie's Hi Lo, Aces count as one (the lowest card). Play this exciting free Flash game from USA online casino now.

Sudoku (Rival Arcade Games) - Preview Image
Sudoku (Number Box Game) is the classic Japanese number game that has taken the world by storm. Uniquely presented by SlotoCash casino the game allows you to win huge jackpots! The goal of this game of numbers is to have each of the digits 1, 2, 3, 4, 5, 6, 7, 8, and 9 appear in the grid without any repetition to hit the biggest jackpot of 50,000x your bet. Sudoku, Number Box Game is played similar to the way you would play a slot machine. First you must select your bet size from $0.01 up to $2 per spin and then click "SPIN" button to set the 9 boxes in motion. 3 or more numbers of the same value pay a cash prize from 1x to 500x your bet.